Late October is a great time to make sure that your house is ready for the winter. This includes our water pipes. Frozen pipes, when thawed, can result in flooding, property damage and a high water bill!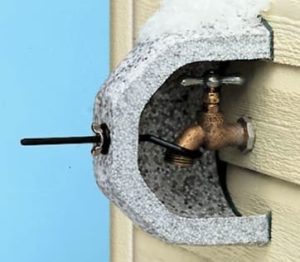 Here are some tips:
Winterize outdoor spigots before the temperature dips below freezing.
Don't forget your yard hydrant! The majority of frozen pipe calls are from non-winterized yard hydrants.
Know where your master water shut-off valve is located. Quick shut-off will save your home from additional damage.
If you are vacationing during the winter months, shut off your water and drain the system, including your water heater.
Check for bare spots on insulated pipe.